All prices listed in 4Hawks.com webshop are nett prices (does NOT include the local VAT taxes)

End customers purchasing from the terrirory of European Union, after placing an order, will be additionally obliged to pay VAT tax at the rate appropriate for a given Member State:

16% rate - Luxembourg (LU)
18% rate - Malta (MT)
19% rate - Cyprus (CY), Germany (DE), Romania (RO)
20% rate - Austria (AT), Bulgaria (BG), Estonia (EE), France (FR), Slovakia (SK)
21% rate - Belgium (BE), Czech Republic (CZ), Spain (ES), Netherlands (NL), Lithuania (LT), Latvia (LV)
22% rate - Slovenia (SI), Italy (IT)
23% rate - Ireland (IE), Poland (PL), Portugal (PT)
24% rate - Finland (FI), Greece (EL)
25% rate - Croatia (HR), Denmark (DK), Sweden (SE)
27% rate - Hungary (HU)

End customers from non-EU Member States won't pay additional VAT tax, according to EU export regulations (0% tax export rate).

As an EU VAT payer, 4Hawks Sp. z o.o. company issues a document confirming the sale in the form of an invoice for all goods sold.

The form of payment should be specified by the customer at the time of placing an order.

Payment for the ordered goods can be made in one of the following ways:

- Payment "cash on delivery" - payable in cash to the courier upon delivery of the goods or in the parcel locker when collecting the parcel (available for Polish residents only)

- Electronic payment - via Paypal, BLIK, fast e-bank transfer or other digital payment methods available from the electronic payment panel at the time of finalizing the order.

- Electronic payment - using credit cards:
Visa
Visa Electron
Mastercard
Mastercard Electronic
Maestro
- Payment by bank transfer (prepayment) - bank transfer to the account of the 4Hawks Sp. z o.o. company, before the order is processed.

4Hawks Sp. z o.o. bank account details, and bank account numbers for all accepted currencies: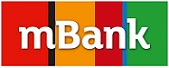 mBank [PLN]: PL21 1140 1140 0000 4802 1800 1001
mBank [EUR]: PL91 1140 1140 0000 4802 1800 1002
mBank [USD]: PL64 1140 1140 0000 4802 1800 1003
Company name: 4Hawks Sp. z o.o.
Company address: ul. Polna 1, 52-116 Iwiny, Polska
Company VAT Tax Reg. Number: PL 8961563375

Additional information necessary when transferring from foreign banks:
SWIFT / BIC code: BREXPLPWMBK
Bank name: BRE Bank S.A. Internet Banking
Bank address: Al. Piłsudskiego 3, 90-368 Łódź, Poland


Please enter the order number in the transfer title.


If the payment method is chosen on the basis of prepayment (electronic payments, bank transfer), the customer is obliged to pay the payment within 14 days of placing the order. After this time, in case of no payment is accounted - order will be cancelled.

The entity providing online payment services in the field of card payments is Blue Media S.A.